Extensions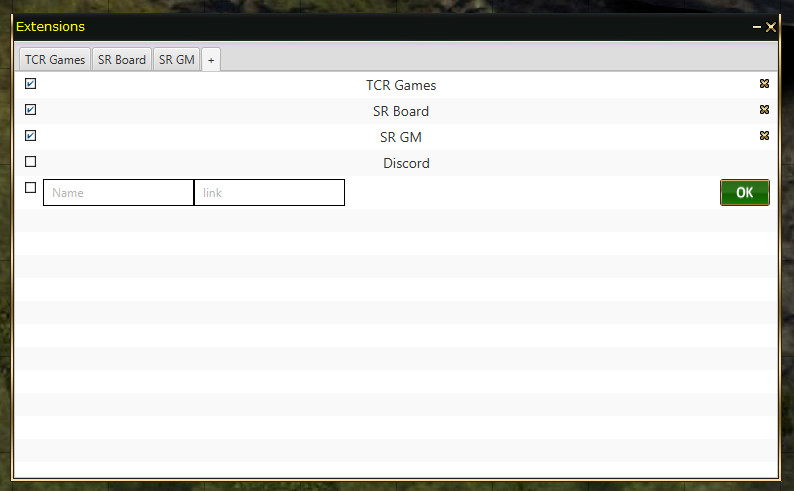 Main Menu: Extensions Panel
The Extensions panel opens a chromium browser within D20PRO and displays assets you define.
The list of defined extensions opens by default.
The check mark makes an entry active and opens it via tab across the panel top bar.
The '+' tab brings your back to the manage extension controls to manage or add items.
The 'X' in the entry list removes a defined entry.
The entry diagram is fairly straight forward.

First Position is the entry Title.
Second Position is the URL of the entry.
Example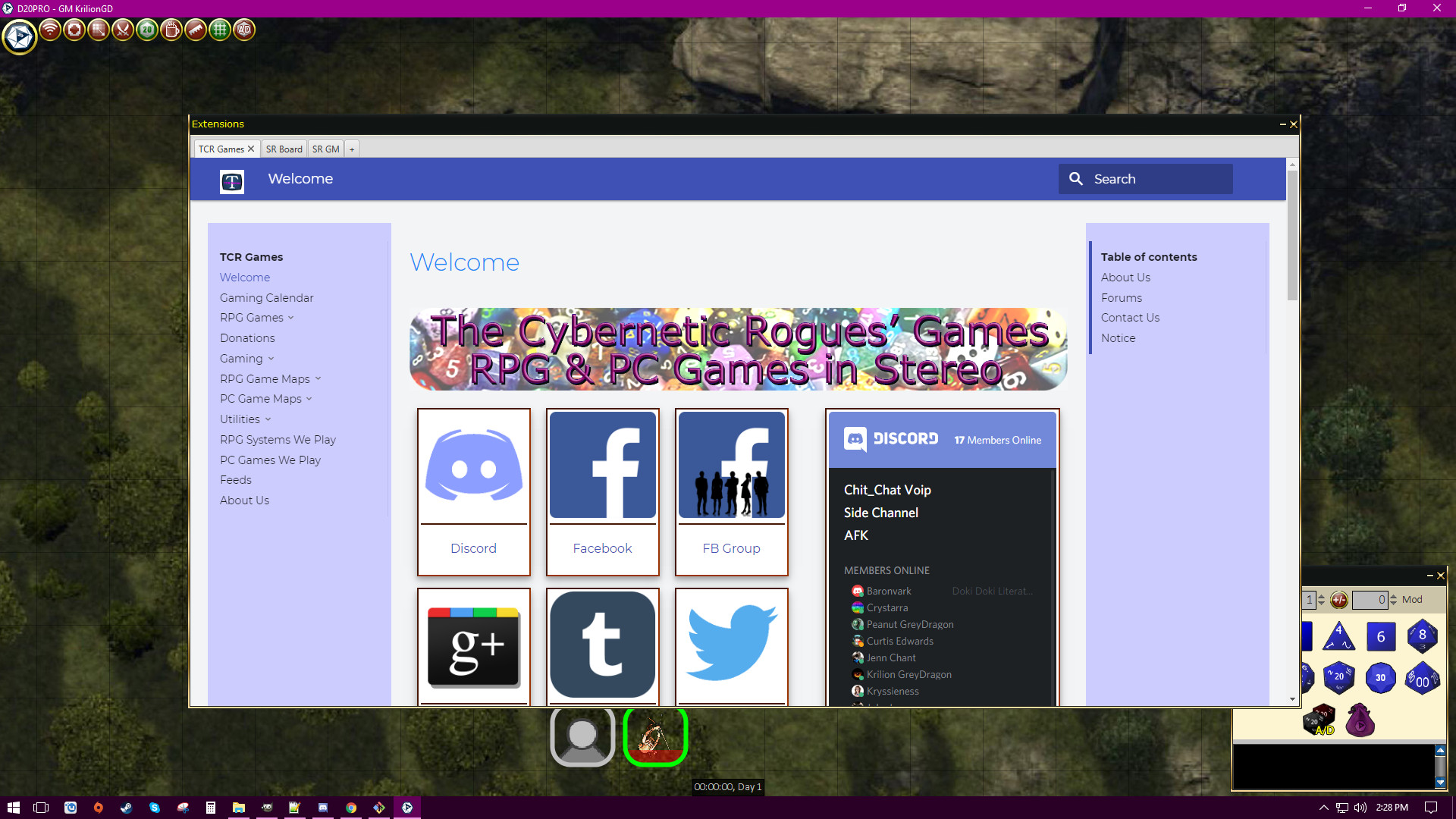 Main Menu: Extensions Panel Example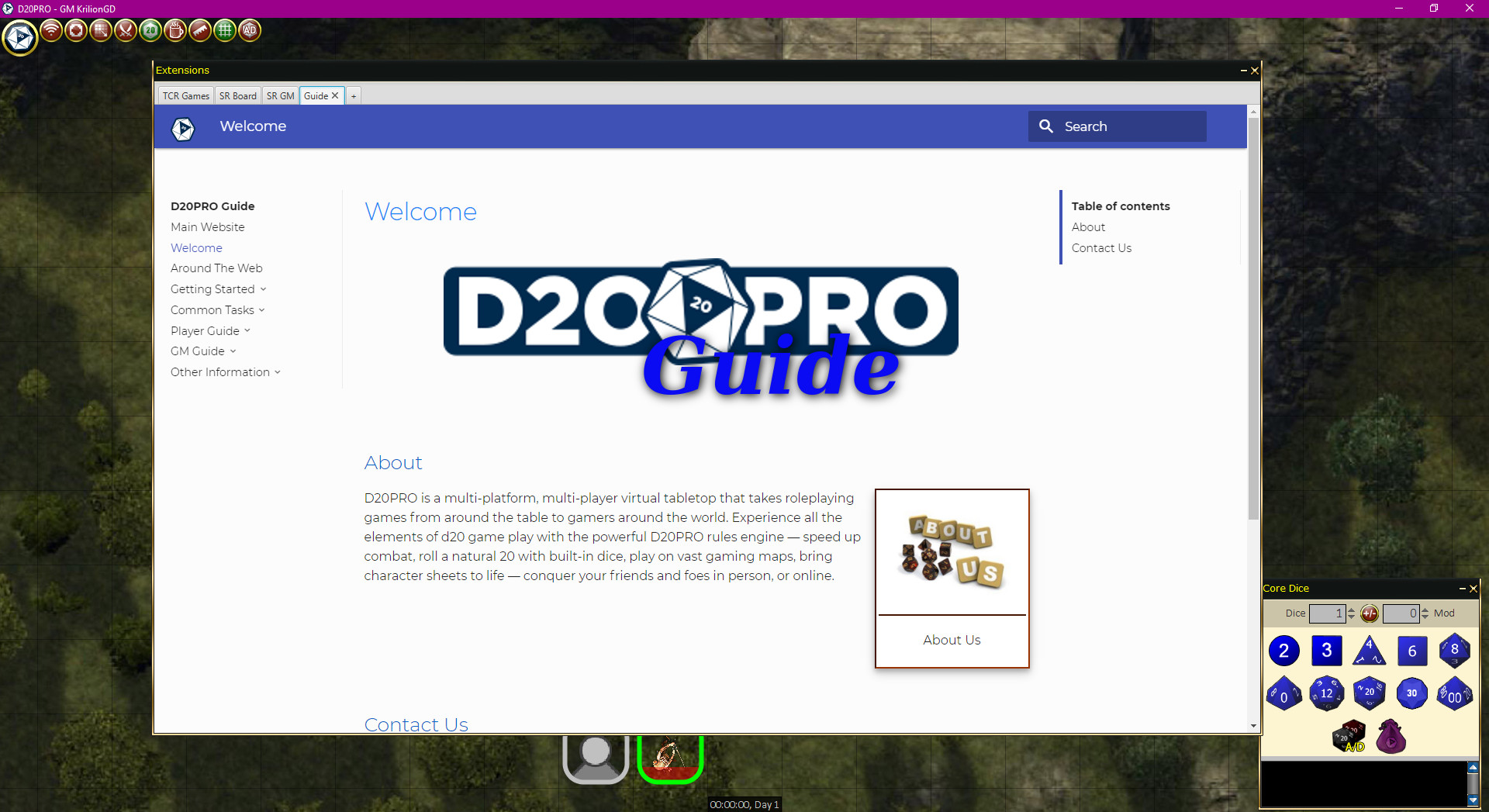 Main Menu: Extensions Panel Example