Doors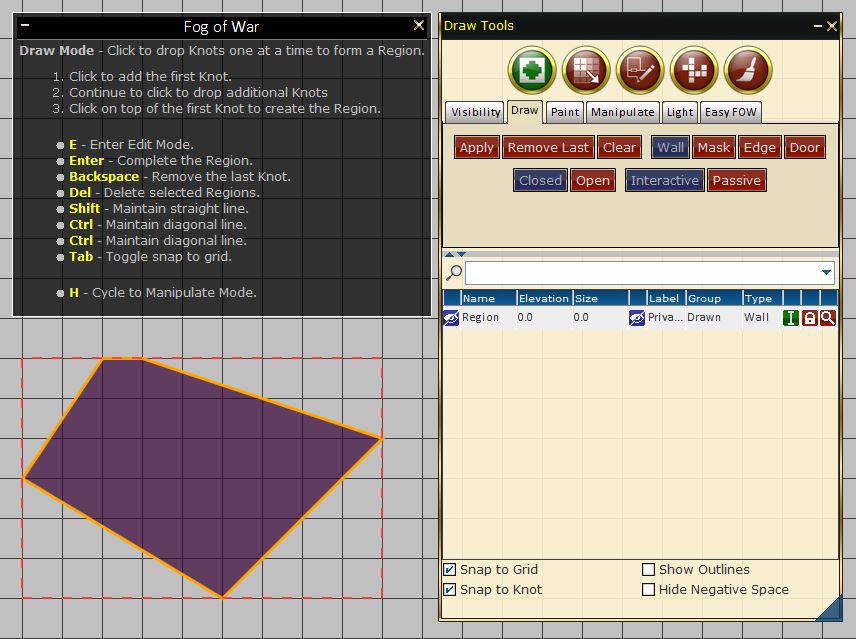 Doors are simple masks which have a Show/Hidden (On/Off) state.

You can draw door using the 'Door' type from draw Tools or you can place them as squares via the Paint shape tab. In both cases, you can 'Manipulate' them, change their shape and Size to suit your needs.
Example Image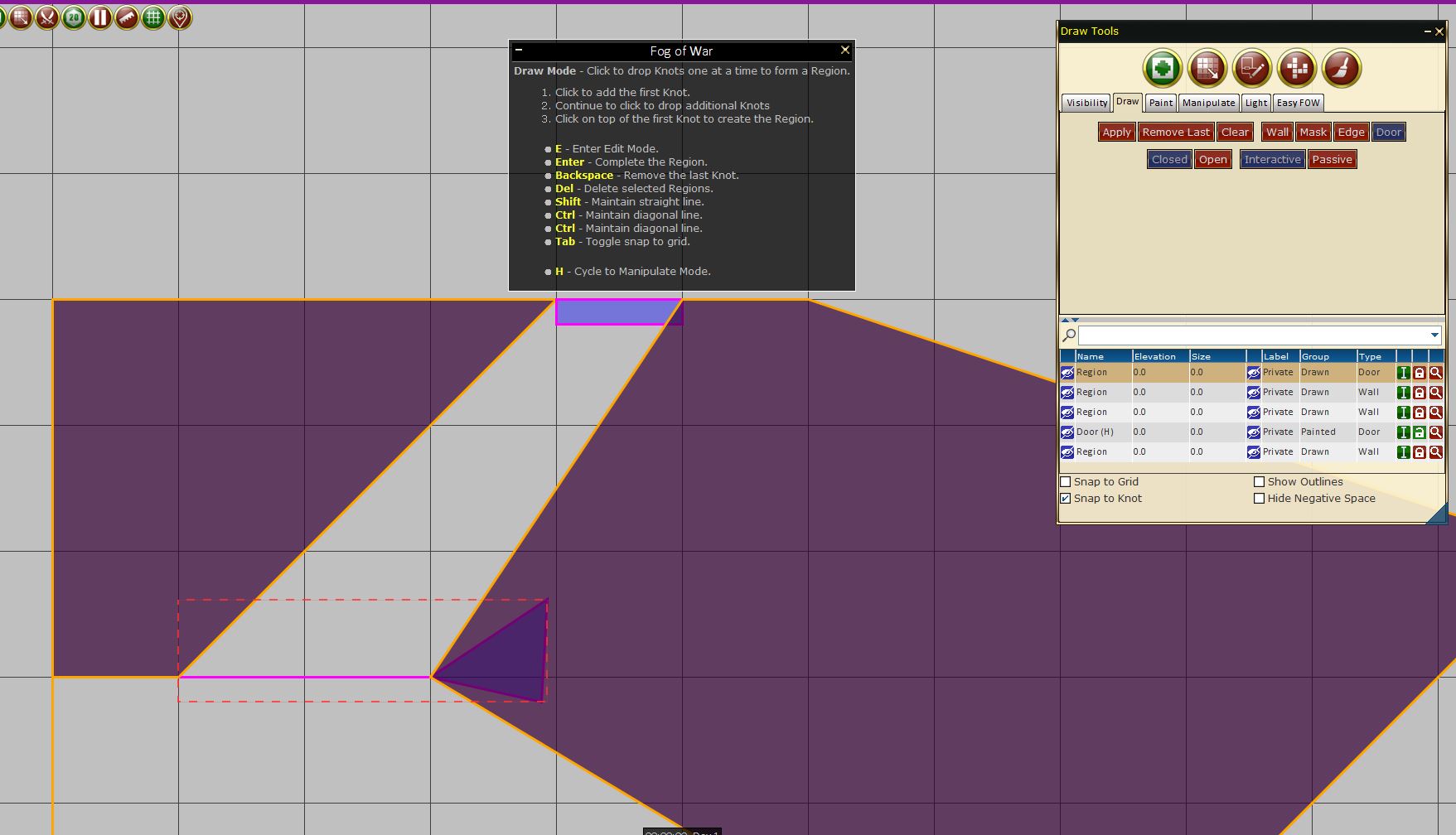 The door on the top is created via the Paint Shape.
The door on the bottom is created using the draw tools 'Door' type.