Mini View
The Mini View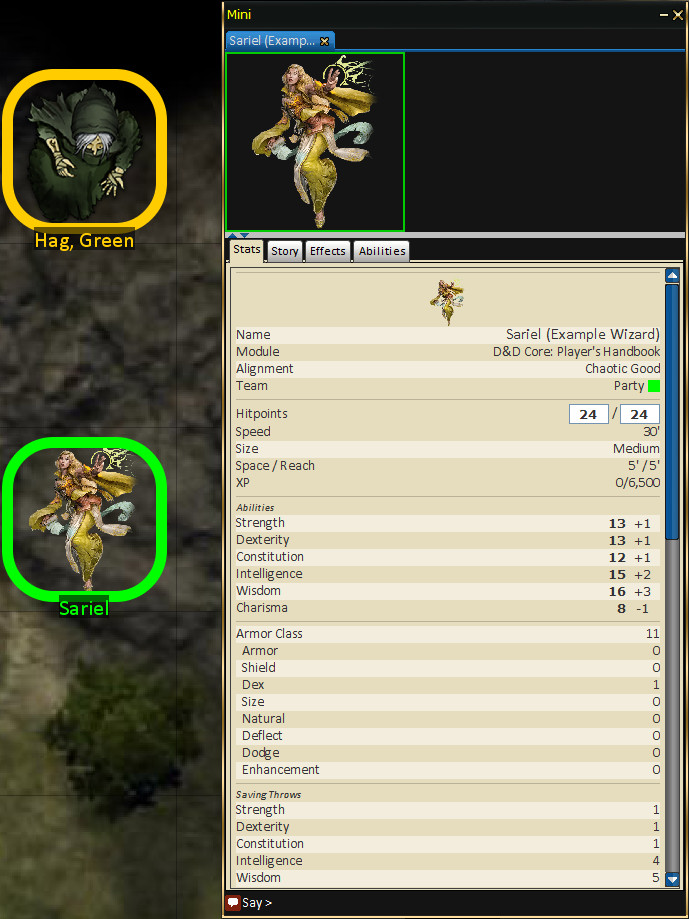 The mini view is a handy option to quickly see information about a token on the board.
Stats
The stats tab allows you to see many of the quick things such as AC, stats and other crunchy bit on a character without having to open and view the entire character sheet.
Story
This is the Notes field of the character sheet.
Effects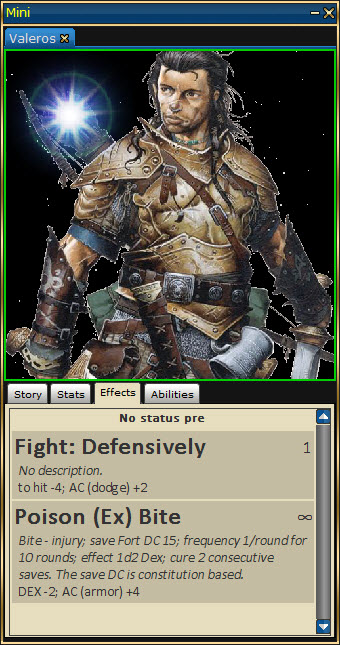 Tokens -> Mini view: Effects.
Shows any effect currently active on the token.
Name of the Effect.
Duration of the Effect.
Description of the Effect.
Mechanics of the Effect.
If the GM is viewing the Mini View, they can cancel effects on the token from here as well. Alternatively, they can use the Menu Button: Active Effects.
Abilities
Legacy tab (to be removed?)
Chat Box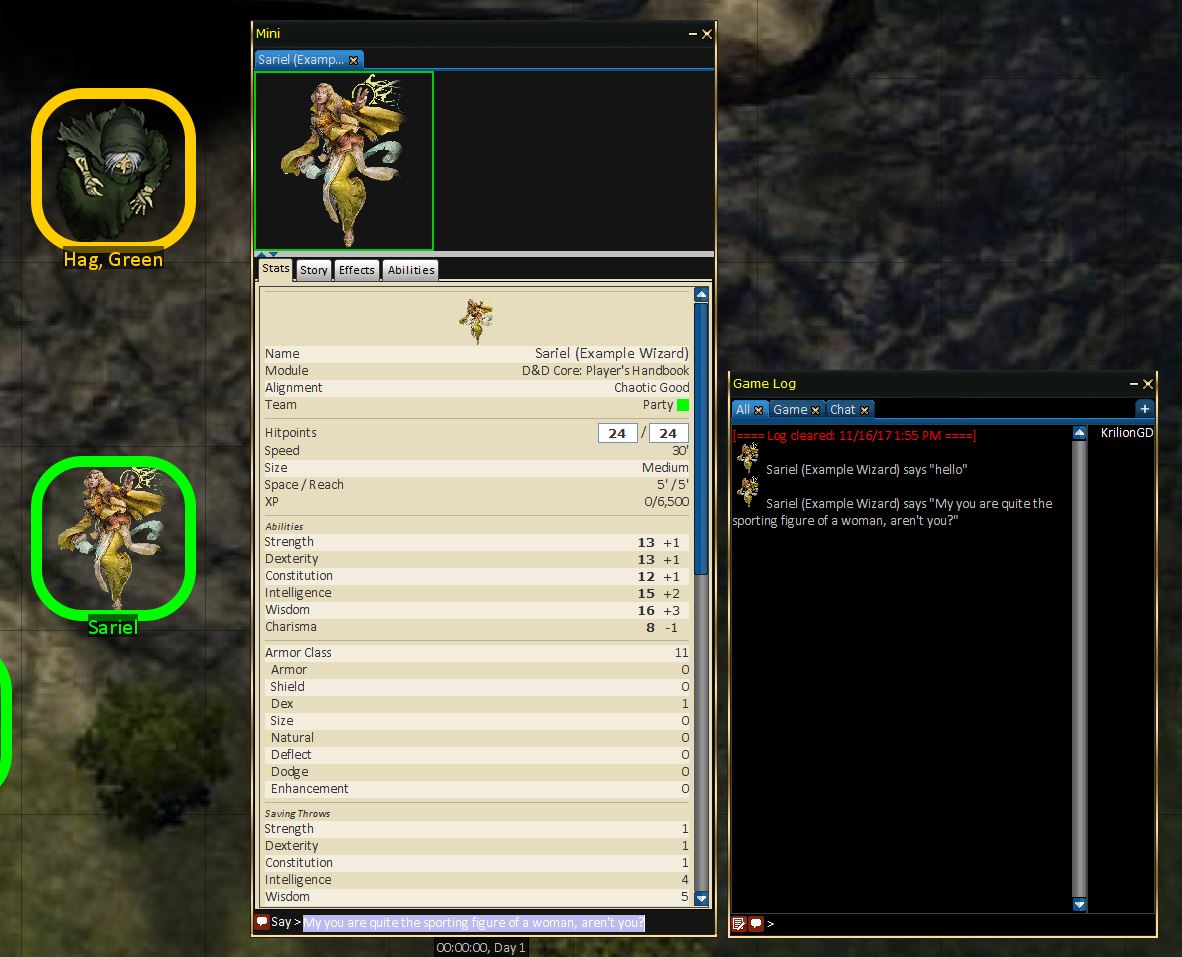 Tokens -> Mini view: Chat Box.
Outputs dialog to the Game Log as if the token/character where speaking. It does take /tell commands as well. For information on the /tell command, please see Common Tasks->Shortcuts.